Context
Ahead of PM Modi's visit to Mangarh Dham in Banswara district, Rajasthan CM has sought the declaration of the memorial for tribals as a monument of national importance.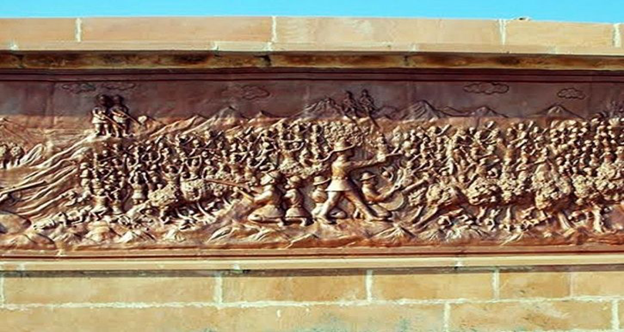 About Mangarh Massacre
Mangarh Dham is known for the massacre of tribals by the British Indian Army in 1913.
This place is widely referred to as Adivasi Jallianwala.
About 1,500 Bhil tribals and forest dwellers were killed at Mangarh on November 17, 1913, when the British Indian Army opened fire on the protesters.
The people were gathered to demand abolition of the bonded labour system and relaxation in heavy agricultural taxes imposed by the rulers of princely states.
The tribals in the southern Rajasthan region were led by social reformer Govind Guru.
Course of events
Govind Guru started his movement among Bhils in the early 1890s.
The movement had, as its religious centrepiece, the concept of a fire god, which required his followers to raise sacred hearths in front of which Bhils pray while performing the purifying havan called dhuni.
In 1903, the guru set up his main dhuni on Mangadh Hill.
Mobilised by him, the Bhils placed a charter of 33 demands before the British by 1910 primarily relating to forced labour, high tax imposed on Bhils and harassment of the guru's followers by the princely states.
The Bhil struggle for justice under Govind Guru took a serious turn after the British and local rulers refused to accept the demands and tried to break the Bhagat movement in 1913.