New tourist points to be identified at Sambhar Lake
Context
Sambhar Lake is a part of Desert Circuit under Swadesh Darshan Scheme and the state government is identifying all such facets of the lake which can be showcased to the tourists.
What is Swadesh Darshan Scheme?
Ministry of Tourism (MoT) launched the Swadesh Darshan Scheme (Central Sector Scheme) for integrated development of theme-based tourist circuits in the country in 2014-15
Various themes which are unique and specific to the area are included like beaches, culture, heritage, wildlife, etc.
Such theme-based tourist circuits should be developed in a manner that supports communities, provides employment, and fosters social integration.
Theme based circuits identified:
Buddhist
Coastal
Desert
Eco
Heritage
Himalayan
Krishna
North East
Ramayan
Rural
Spiritual
Sufi
Tirthankar
Tribal
Wildlife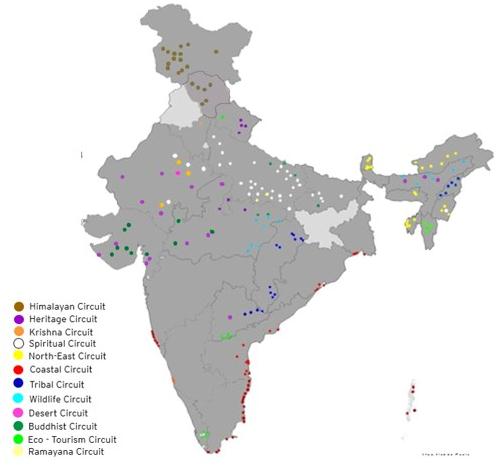 About Sambhar Lake
A Ramsar Site and large saline lake, important for a variety of wintering waterbirds.
Sambhar Lake is famous for harboring flamingos in large numbers, next only to Rann of Kutch in the country.
The waders congregate here in appreciable numbers besides migratory ducks; especially pochards, coots, and other aquatic birds.
The terrestrial fauna confined to the catchment area includes rare/threatened species like Uromastix, saw-scaled viper, desert cat, desert fox, etc.
Human activities consist of salt production and livestock grazing.
Changes in ecological character: Siltation, soil Stalinization and discharge of sewage from the town are some of the major problems confronting the wetland
Avian botulism killed over 18,000 birds in and around Rajasthan's Sambhar lake, the Indian Veterinary Research Institute, said in a report released on November 21, 2019

Botulinum is a natural toxin produced by a bacteria known as Clostridium botulin. It produces the toxin when it starts reproducing.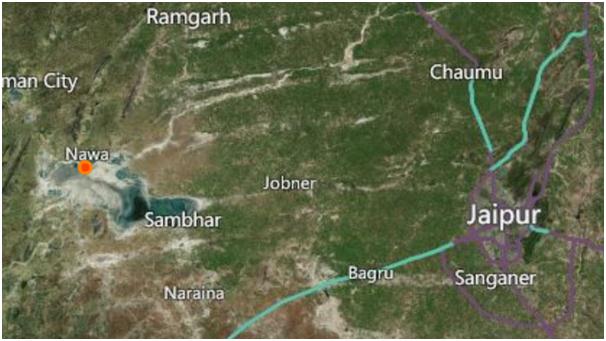 Ramsar Convention
The Convention was adopted in the Iranian city of Ramsar in 1971 and came into force in 1975.
The Convention on Wetlands is an intergovernmental treaty that provides the framework for the conservation and wise use of wetlands and their resources.
New Ramsar sites of India
Nandur Madhameshwar in Maharashtra,
Keshopur-Miani, Beas Conservation Reserve and Nangal in Punjab, and
Nawabganj, Parvati Agra, Saman, Samaspur, Sandi, and Sarsai Nawar in Uttar Pradesh.