UIDAI introduces Fingerprint 'Liveliness' to curb fraud
Context
The Unique Identification Authority of India (UIDAI) recently introduced a new security feature to the Aadhaar Enabled Payment System (AEPS).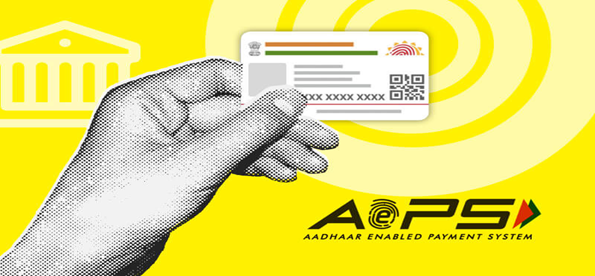 About the new feature
The security feature is called fingerprint 'liveliness' and is expected to help prevent using fake fingerprints to withdraw money through AEPS.
The new feature has been pushed to AEPS point of sale (PoS) machines via a software upgrade.
What is Aeps?
AePS (Aadhaar Enabled Payment System), developed by the National Payments Corporation of India (NPCI), allows people to carry out financial transactions like withdrawing cash from their bank accounts, generating a mini statement, and making a balance enquiry with just their Aadhaar.
It has enabled much simpler and more secure payment processes through mobile and internet banking using Aadhaar.
The service is interoperable, which means that any customer with an Aadhaar can use any AePS service provider to transact.
About National Payments Corporation of India (NPCI)
National Payments Corporation of India (NPCI) is an umbrella organization for all retail payments systems in India.
It was set up with the guidance and support of the Reserve Bank of India (RBI) and Indian Banks' Association (IBA).
It was incorporated as a Section 25 company under Companies Act 1956(now Section 8 of Companies Act 2013) and is aimed to operate for the benefit of all the member banks and their customers.
Founded in 2008.
It has successfully played a pioneering role in development of a domestic card payment network called RuPay, reducing the dependency on international card schemes.
Financial Inclusion
This system has helped financial inclusion by providing access to banking services in rural and remote areas.
In January 2022, there were more than 40 crore last-mile banking transactions every month across 50 lakhs Aadhaar ATMs, according to the statistics shared during the India Digital Summit 2022.