Context
The National Health Authority has announced an upgraded ABHA mobile app to manage health records under Ayushman Bharat Digital Mission.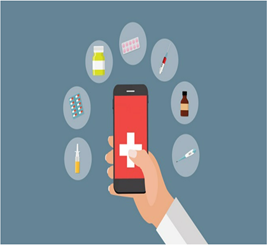 About
The ABHA app was previously known as NDHM Health Records app.
The ABHA mobile application enables an individual to create an ABHA address, an easy-to-remember username that can be linked with the 14-digit randomly generated ABHA number.
The mobile application also enables users to link their health records created at Ayushman Bharat Digital Mission compliant health facility and view them on their smartphones.
The application also allows self-uploading of physical health records, along with sharing of digital health records such as diagnostic reports, prescriptions, CoWIN vaccination certificates after the consent of an individual.
About Ayushman Bharat National Digital Mission
It will ensure access to quality healthcare by promoting the use of technologies such as telemedicine and supporting the national portability of health services.
Citizens can create their ABHA (Ayushman Bharat Health Account) numbers, to link their digital health records.
The National Health Authority will be the implementing agency of the Ayushman Bharat Digital Mission (ABDM).
It aims to create a National Digital Health ecosystem that supports universal health coverage in an efficient, accessible, inclusive, affordable, timely and safe manner.