Coal mining protest in Hasdeo Aranya
Context
Over the past one year, protests against mining in this region have erupted several times and some still continue to sit-in demanding a complete stop to mining.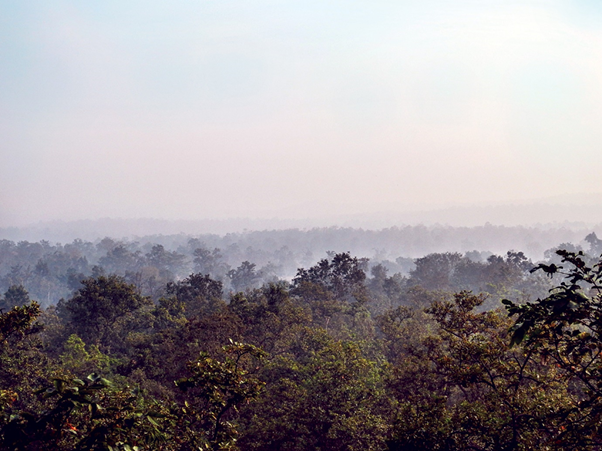 The update
The Chhattisgarh Legislative Assembly unanimously passed a private member resolution urging the Centre to cancel allocation of all coal mining blocks in the ecologically sensitive area.
Private Member Resolution
An MLA who is not a Minister — whether she happens to be from the ruling party or not — is a private member.
A private member resolution can be brought in by a private member and if passed, it becomes an expression of what the House thinks.
This is different from a private member bill which would become law in case of approval.
When did the controversy surrounding coal mining start?
Underneath the Hasdeo Aranya is a coalfield that comprises 22 coal blocks.

At present, of the 22 blocks, seven blocks have been allotted to different companies.

In 2010, the Centre categorised Hasdeo Aranya to be a "no-go" zone for mining.

It ruled out mining in any of these blocks.

However, only a year later, the Ministry of Environment, Forest and Climate Change (MoEF) granted clearance for the mining for one coal block.
The Hasdeo forest
The Hasdeo Aranya forests are called the lungs of Chhattisgarh.
The Hasdeo forest covering Chhattisgarh's Korba, Sarguja and Surajpur districts, spans an area of 170,000 hectares.
It is a noted migratory corridor and has a significant presence of elephants.
It is also the catchment area of the Hasdeo river, the largest tributary of the Mahanadi river which originates in Chhattisgarh and flows through Odisha into the Bay of Bengal.
The area was declared as a 'No-Go Zone' for mining by the Centre in 2009.

Despite this, mining in the region continued as the policy for the 'No-Go Zone' was not finalised.

The Hasdeo forests are also the catchment area for the Hasdeo Bango Dam built across the Hasdeo river which irrigates six lakh acres of land, crucial to a State with paddy as its main crop.