India plans to open Carbon Market
Context
The Bill to amend the Energy Conservation Act, 2001 seeks to establish a domestic carbon market and facilitate trade in carbon credits.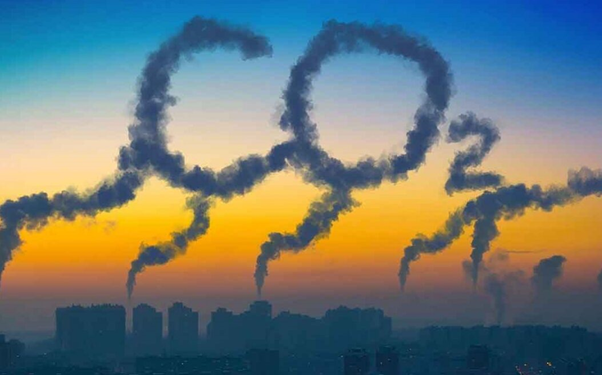 About Carbon Markets
Carbon markets are regulatory structures that allow, in particular, oil and gas-intensive companies or heavy industry (or, in the case of COP25, countries) to reduce their economic footprint through a series of incentives.
The idea behind this system is that the most polluting countries can purchase the right to pollute more from countries that have not reached their emissions limits.
The 1997 Kyoto Protocol turned polluting emissions into a commodity.
For example, the European Union Emissions Trading System (EU ETS) is the largest in the world and has been in operation since 2015.

What are Carbon Credits?
Carbon credits are measurable, verifiable emission reductions from certified climate action projects.
These projects reduce, remove or avoid greenhouse gas (GHG) emissions.
But they also bring a whole host of other positive benefits, for example, they empower communities, protect ecosystems, restore forests or reduce reliance on fossil fuels.
Projects must adhere to a rigorous set of criteria to pass verification by third-party agencies and a review by a panel of experts at a leading carbon offset standard.
After an organization or an individual buys a carbon credit, the credit is permanently retired so it can't be reused.
India's carbon emissions
At the 26th Conference of Parties (CoP26) in November 2021, Prime Minister Narendra Modi set a target of net zero greenhouse gas emissions by 2070.
He declared a five-fold strategy — termed as the panchamrita — to achieve this feat. These five points include:
India will get its non-fossil energy capacity to 500 gigawatt (GW) by 2030
India will meet 50 per cent of its energy requirements from renewable energy by 2030
India will reduce the total projected carbon emissions by one billion tonnes from now onwards till 2030
By 2030, India will reduce the carbon intensity of its economy by less than 45 per cent
So, by the year 2070, India will achieve the target of Net Zero