Context:
In a recent spate of dispute between Kerala Governor and State Government, the Governor has also sought his dismissal from his Cabinet, declaring that he has withdrawn the "pleasure" of having him in the Council of Ministers.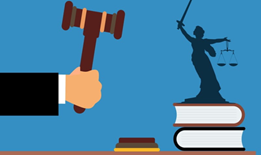 About Doctrine of Pleasure:
The doctrine of pleasure has its origins in English law. In England, the moral rule is that a civil servant of the Crown holds office during the pleasure of the Crown.
This means his services can be terminated at any time by the Crown, without assigning any reason.
Article 310 of the Indian constitution incorporates the common law doctrine of pleasure.
It expressly provides that all persons who are members of the defense services or the civil services of the union of the all-India services hold office during the pleasure of the governor.
The post excluded from doctrine of pleasure:
The tenure of the Supreme Court judges [Article 124], High Court judges [Article 218], Auditor General of India [Article 148(2)], Chief Election Commissioner [Article 324], and the chairman and members of the Public Service Commission [Article 317] are not dependent on the pleasure of the president or the governor, as the case may be.

These posts are expressly excluded from the operation of the doctrine of pleasure.
Article 311 of Indian constitution:
No person who is a member of a civil service of the Union or an all-India service or a civil service of a State or holds a civil post under the Union or a State shall be dismissed or removed by an authority subordinate to that by which he was appointed.