Dolphins return to the Ganga
Context
Dolphins have started coming back to the Ganga with improvement in the quality of the river water made possible by the Namami Gange Programme.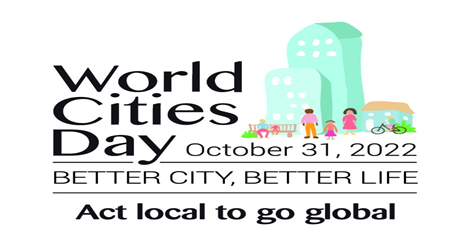 About Gangetic Dolphin
The Gangetic river system is home to a vast variety of aquatic life, including the Gangetic dolphin (Platanista gangetica).
It is one of five species of river dolphin found around the world.
It is found mainly in the Indian subcontinent, particularly in Ganga-Brahmaputra-Meghna and Karnaphuli-Sangu river systems.
An adult dolphin could weigh between 70 kg and 90 kg.
The breeding season of the Gangetic dolphin extends from January to June.
They feed on several species of fishes, invertebrates etc.
The Ganges river dolphin was recognised as the National Aquatic Animal in 2009, by the Government of India.
Conservation status
The Indus and Ganges River dolphins are both classified as 'Endangered' species by the International Union for Conservation of Nature (IUCN).
The Ganges dolphin is a Schedule I animal under the Indian Wildlife (Protection) Act 1972, and has been included in Annexure – I (most endangered) of Convention on International Trade in Endangered Species (CITES).
The Ganges dolphin is also listed under Appendix II of the Convention on Migratory Species (CMS) (migratory species that need conservation and management or would significantly benefit from international co-operation).
Threats to Gangetic dolphins
The construction of dams and barrages and increasing pollution has led to a decline in the population of aquatic animals in the rivers in general and of dolphins in particular.
Aquatic life is an indicator of the health of river ecosystems.
As the Gangetic dolphin is at the top of the food chain, protecting the species and its habitat will ensure
Steps Taken to conserve and protect dolphins
Project Dolphin: The Prime Minister announced the government's plan to launch a Project Dolphin in his Independence Day Speech 2020. It will be on the lines of Project Tiger, which has helped increase the tiger population.
Dolphin Sanctuary: Vikramshila Ganges Dolphin Sanctuary has been established in Bihar.
Conservation Plan: The Conservation Action Plan for the Ganges River Dolphin 2010-2020, which "identified threats to Gangetic Dolphins and impact of river traffic, irrigation canals and depletion of prey-base on Dolphins populations".
National Ganga River Dolphin Day: The National Mission for Clean Ganga celebrates 5th October as National Ganga River Dolphin Day.
About Namami Gange programme
Nodal Ministry: Ministry of Jal Shakti.
It is an Integrated Conservation Mission, approved as a 'Flagship Programme' by the Union Government in June 2014 to accomplish the twin objectives of effective abatement of pollution and conservation and rejuvenation of National River Ganga.
Implemented by the National Mission for Clean Ganga (NMCG), and its state counterparts—State Programme Management Groups.