Context
Jamshed J Irani, known as the steel man of India, died in Jamshedpur yesterday at the age of 86.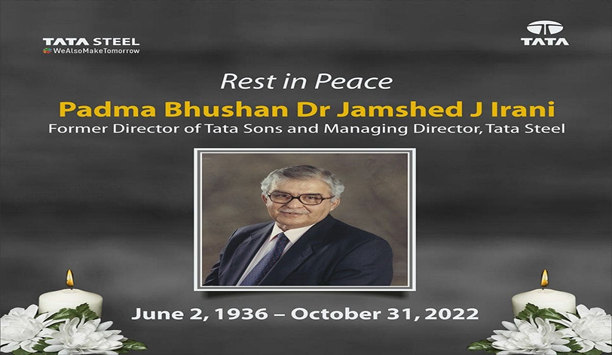 About Jamshed J Irani
Irani was associated with Tata Steel for over four decades. He retired from the board of Tata Steel in June 2011, leaving behind a legacy of 43 years, which won him and the Company international acclaim in various fields.
Born on June 2, 1936 in Nagpur to Jiji Irani and Khorshed Irani.
Irani had contributed tremendously to the Indian Industry, the steel business and the Tatas for over four decades.
He began his career in 1963 as a senior scientific officer at the British Iron and Steel Research Association, Sheffield.
On his return to India in 1968, he joined Tata Steel as assistant to the director (R&D). In 1979, he was appointed General Manager and President in 1985. He became the Managing Director in 1992, a position he held till July 2001.
An M.Sc in Geology from Nagpur University, Irani has a doctorate certificate from the University of Sheffield, UK.
Irani was also conferred upon Padma Bhushan – the third-highest civilian award.