Government's sustainability push for Regional Rural Banks (RRBs)
Context
Recently, as part of reforms to make Regional Rural Banks (RRBs) financially sustainable, the government has asked them to move towards digitisation.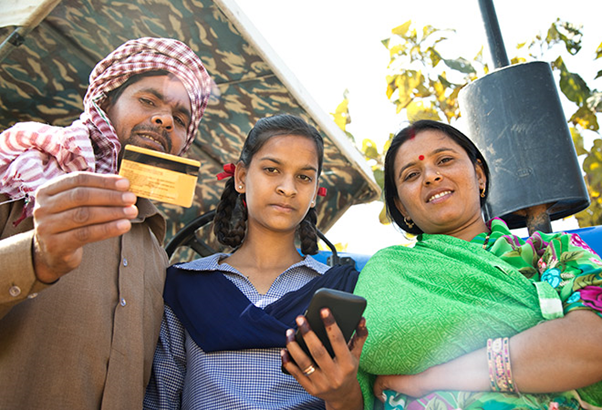 What are Regional Rural Banks?
Quick facts
The RRBs were established as per the recommendations of the Narasimham Committee to cater to the rural credit needs of the farming and other rural communities.
The Prathama Grameen Bank was the first bank to be established on 2nd October 1975.
The Syndicate Bank became the first commercial bank to sponsor the Prathama Grameen Bank RRB.
Regional Rural Banks (RRBs) are government owned scheduled commercial banks of India that operate at regional level in different states of India.
The area of operation is limited to the area notified by the government of India covering, and it covers one or more districts in the State.
Regional Rural Banks (RRBs) were set up as government-sponsored, regional based rural lending institutions under the Regional Rural Banks Act, 1976.
Functions
They were created to serve rural areas with basic banking and financial services.

However, RRBs also have urban branches.

RRBs perform various functions such as providing banking facilities to rural and semi-urban areas, carrying out government operations like disbursement of wages of MGNREGA workers and distribution of pensions, providing para-banking facilities like locker facilities, debit and credit cards, mobile banking, internet banking, and UPI services.
Ownership
The equity of the Regional Rural Banks is held by the stakeholders in a fixed proportion. This proportion is 50:35:15, distributed as:
Central Government – 50%
Sponsor Bank – 35%
State Government – 15%

Reforms Suggested
To move towards digitisation: including offering internet banking services to its customers, and expanding their credit base further through increased lending to the Micro, Small and Medium Enterprises (MSME) sector.
Core Banking Solutions (CBS): almost all these rural banks are under Core Banking Solutions (CBS) meaning their branches are connected with each other. Offering internet services to customers is the next step for these banks.
Roadmap: to formulate a clear roadmap in a time-bound manner to further strengthen the RRBs and support the post-pandemic economic recovery and also suggested to conduct a workshop of RRBs and share the best practices with each other.
Merging branches: the plan also included merging branches of these RRBs with sponsor banks once these branches reach a certain level of business.