Rules, regulations pertaining to 'Disposal of Seized Narcotics'
Context
The Narcotics Control Bureau (NCB) has destroyed 30,000 kg of seized drugs at four locations – Kolkata, Chennai, Delhi and Guwahati.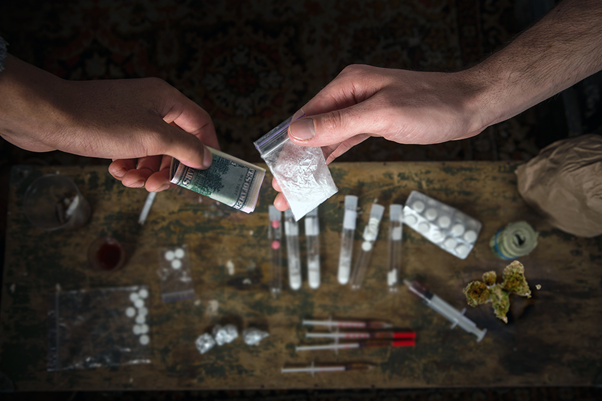 Law that allows the destruction of seized drugs
Section 52-A of the Narcotics Drugs and Psychotropic Substances (NDPS) Act, 1985 allows probe agencies to destroy seized substances after collecting required samples.
Officials concerned must make a detailed inventory of the substance to be destroyed.
A five-member committee, a local magistrate and two others linked to law enforcement and legal fraternity is constituted.
The substance is then destroyed in an incinerator or burnt completely leaving behind not any trace of the substance.
Exact procedure that is followed
The agency first obtains permission from a local court to dispose of the seized narcotic substances.
These substances are then taken to the designated place of destruction under a strict vigil.
The presiding officer tallies the inventory made at the storeroom with that material brought to the spot.
The entire process is videographed and photographed.
Then one by one, all the packets/gunny bags of the substance/s are put in the incinerator.
As per rules, committee members cannot leave the place until the seized drugs have been completely destroyed.
About ??Narcotics Control Bureau
NCB is the nodal drug law enforcement and intelligence agency of India responsible for fighting drug trafficking and the abuse of illegal substances.
It functions under the Union Ministry of Home Affairs (MHA).
It is headquartered in New Delhi.
It was established in March 1986 to enable full implementation of Narcotic Drugs and Psychotropic Substances Act, 1985 and fight its violation through Prevention of Illicit Trafficking in Narcotic Drugs and Psychotropic Substances Act, 1988.
Its mandate is to fight drug trafficking on an all-India level.
It works in close cooperation with Customs and Central Excise, State Police Department, Central Bureau of Investigation (CBI), Central Economic Intelligence Bureau (CEIB) and other Indian intelligence and law enforcement agencies both at the national and state level.
It also provides resources and training to personnel of India's law enforcement agencies in fighting drug trafficking.


About Narcotic Drugs and Psychotropic Substances Act
The Narcotic Drugs and Psychotropic Substances Act, 1985 is commonly referred to as the NDPS Act.
It prohibits a person from the production/manufacturing/cultivation, possession, sale, purchasing, transport, storage, and/or consumption of any narcotic drug or psychotropic substance.