India's updated climate pledge to Paris Agreement gets Union Cabinet nod
Context
India ratified pledges made by the Prime Minister in Glasgow in November 2021 to accelerate the country's reliance on renewable energy to power the economy and be effectively free from use of fossil fuels by 2070.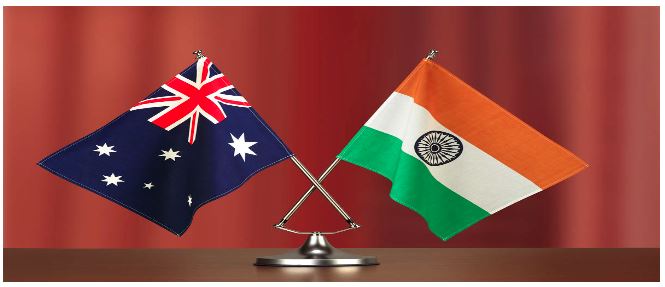 About
The Union Cabinet approved an update to

India's Nationally Determined Contribution (NDC).

PM had laid out

five commitments, or Panchamrit,

as the government references it, namely-

India will increase its

non-fossil energy capacity to 500 GW (gigawatt) by 2030.

will meet

50%

of its energy requirements from

"renewable energy" by 2030.

will reduce the total projected carbon emissions by

one billion tonnes from now till 2030.

will reduce the

carbon intensity

of its

economy by more than 45%.

will achieve the target of

"net zero" by the year 2070,

when there will be no net carbon dioxide emitted from energy sources.

A press statement, following the Cabinet approval, only mentions two of these promises, namely that-

India is committed to

reduce emissions intensity of its GDP by 45% by 2030,

from the 2005 level.

Achieving 50% cumulative electric power installed capacity from non-fossil fuel-based energy resources by 2030.


What is NDC (Nationally Determined Commitments)?
NDCs are at the heart of the Paris Agreement and the achievement of these long-term goals.

They embody efforts by each country to reduce national emissions and adapt to the impacts of climate change.

The Paris Agreement (Article 4, paragraph 2) requires each Party to prepare, communicate and maintain successive NDCs that it intends to achieve.

Parties shall pursue domestic mitigation measures, with the aim of achieving the objectives of such contributions.

The agreement requests each country to outline and communicate their post-2020 climate actions, known as their NDCs.
About India's NDC
India's NDC, or nationally determined commitments, have been updated with these two promises, both of which are enhancements of existing targets, and would be submitted to the UN climate body.

The 2015 Paris Agreement requires every country to set self-determined climate targets which have to be progressively updated with more ambitious goals every few years.

India's first NDC was submitted in 2015, just before the Paris Agreement was finalised.