Context
Recently, the Prime Minister inaugurated the International Dairy Federation World Dairy Summit (IDF WDS) 2022 at India Expo Centre and Mart in Greater Noida.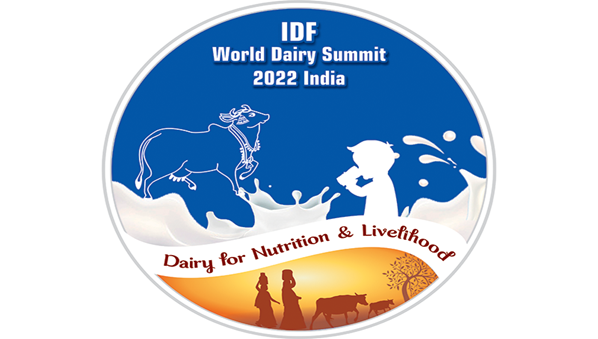 Key-Highlights
Animal Base scheme: With the help of modern technology, biometric identification of animals is being done under the scheme 'Animal Base'.
Database of dairy animals: India is building the largest database of dairy animals, and every animal associated with the dairy sector is being tagged.

More than 1,000 startups set up in the agriculture and dairy sector in the last 5-6 years.

Data on Indian dairy industry: Accounts for about 23 percent of global milk.

It produces around 210 million tonnes annually, empowering more than 8 crore dairy farmers.
Total value of dairy production in the country is about Rs 8.5 lakh crore which is more than the combined value of paddy and wheat production.

Pashu dhan: The concept of 'pashu dhan' and occupations associated with milk has been an important part of the 1,000-year-old Indian culture.
Indigenous vaccine for lumpy skin disease: Our scientists have developed an indigenous vaccine for lumpy skin disease. Efforts are also being made to control the disease by expediting testing and restricting the movement of animals.
Theme
The theme of World Dairy Summit 2022 is "Dairy for Nutrition and Livelihood".
Characteristics of the Indian dairy sector
Small farmers: The highest contribution in this sector is from small farmers.
Vast network of dairy cooperatives: Which are spread across 2-lakh villages involving 2-crore farmers.
No middle men: There are no middle men in this system; more than 70 per cent of the money received from the customers goes directly to the farmers.
Indigenous species: They can adapt to extreme climates.
Role of women in the dairy sector: It is a unique feature of the Indian dairy sector. Women make up 70 per cent of the workforce in the sector.

The sector provides livelihood to 8-crore families.
Initiatives Related to the Dairy sector
Dairy Sahakar scheme
Rashtriya Gokul Mission (RGM)
National Animal Disease Control Programme (NADCP)
Animal Husbandry Infrastructure Development (AHIDF)
Dairy Entrepreneurship Development Scheme (DEDS)
Pashu-Aadhar
National Digital Livestock Mission(NDLM)
Livestock Health & Disease Control (LH&DC) Scheme
Dairy Processing and Infrastructure Development Fund (DIDF) Scheme
E-GOPALA
Nationwide Artificial Insemination Programme
Launching of Dairy mark
About International Dairy Agreement (IDA)
The International Dairy Agreement (IDA) changed the International Dairy Arrangement, which was set up in 1980.
Its primary feature is to extend and liberalize global exchange in dairy products through worldwide cooperation.
The settlement terminated in 1997.
An Arrangement regarding Dairy Products (Geneva, 12 January 1970), a treaty entered into through some nations, became set up to start with to set a minimal charge of skimmed milk powder to $20 according to 100 kilograms.
The purpose is to extend the association to different dairy products.
It additionally set up a control committee inside the General Agreement on Tariffs and Trade framework to supervise the association.