Context:
Indigenously developed special aviation fuel AVGAS 100 LL, a special aviation fuel meant for piston engine aircraft and unmanned Ariel vehicles was launched by the Indian Government.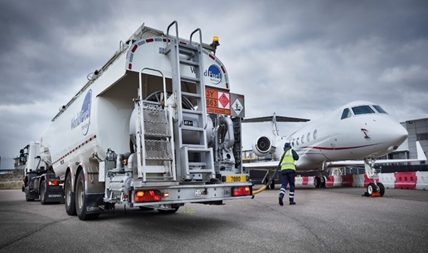 What is AVGAS 100 LL?
Aviation gasoline, commonly known as "AVGAS" and jet fuel are two different types of petroleum-based fuel used to power airplanes and other crafts.
Aviation Gasoline 100LL (AVGAS 100LL) is a high-octane aviation fuel and a lower lead version of Aviation Gasoline 100 (0.56g lead/litre Max).
AVGAS is a gasoline containing tetra-ethyl lead (TEL), which gives it a high-octane number.
The fuel has been developed by Indian Oil Corporation.
Uses of AVGAS 100 LL
It is excellent for use in piston engine-powered private, commercial, and military training aircraft.
It is mainly used by Flying Training Organizations (FTOs) and defence forces for training pilots.
Significance
The indigenous availability of AV GAS 100 LL will help reduce dependence on imports and address the associated logistical challenges.
At present, AVGAS 100 LL is completely imported, primarily from European countries.

India has a consumption of around 3,000 kilolitres per year.
Other Important Aviation Fuels
Jet fuel (Jet A-1, kerosene): It is used globally in the turbine engines (jet engines, turboprops) in civil aviation. This is carefully refined, light petroleum. The fuel type is kerosene.
Kerosene-gasoline mixture (Jet B): This aviation fuel is used for military jets. This special blend (grade Jet B, also called JP-4) of about 65% gasoline and 35% kerosene is used in regions with particularly low temperatures.
Biokerosene: It is a mixture of kerosene and biofuels that the aviation industry has been testing for several years in numerous test flights.