Context:
The Prime Minister has inaugurated the newly upgraded Vande Bharat Express.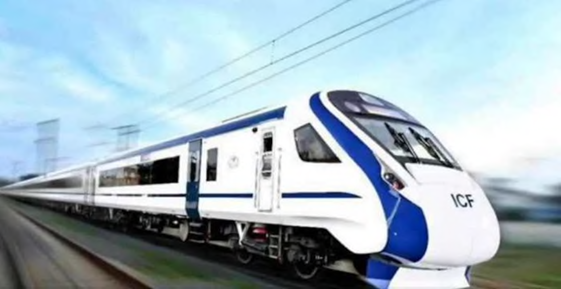 About Vande Bharat 2.0
The Vande Bharat Express is a semi-high-speed train designed, developed, and built by the Integral Coach Factory (ICF).
Presently there are only two Vande Bharat trains that are running — Delhi to Varanasi and Delhi to Katra.
The name may be the same, but this train, the third in the Vande Bharat series, is being dubbed 'Vande Bharat 2.0', because of certain upgrades.
The PM had inaugurated the Vande Bharat when it was first launched in Delhi in 2019.
The new trainset costs around Rs 115 crore — Rs 15 crore more than the last version.
The government is planning to develop a total of 400 of these trains in the next three years.
Key Features
The new train can reach the maximum speed of 160 km per hour in 129 seconds, around 16 seconds faster than the other Vande Bharat trains.
The current Vande Bharat trains have seating only in two classes — chair car and executive chair car. But Railways is planning to upgrade it.
The trains have fully sealed gangways for a dust-free environment, modular bio-vacuum toilets, rotating seats in Executive Class, personalized reading lights, automatic entry/exit doors with sliding footsteps, diffused LED lighting, mini pantry, and sensor-based interconnecting doors in each coach.
They are self-propelled trains that do not require an engine. This feature is called a distributed traction power system.