UNESCO Lists 50 iconic Indian Textiles
Context:
UNESCO has released a list of 50 exclusive and iconic heritage textile crafts of India under the title "Handmade for the 21st Century: Safeguarding Traditional Indian Textile".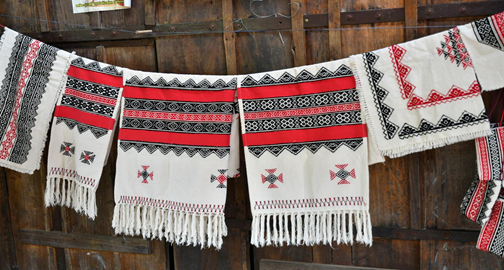 Key heritage textiles mentioned in the list
From North: Khes from Panipat, Chamba rumals from Himachal Pradesh, Thigma or wool tie and dye from Ladakh and Awadh Jamdani from Varanasi.
From the south: Ilkal and Lambadi or Banjara embroidery from Karnataka, Sikalnayakanpet Kalamkari from Thanjavur, Toda embroidery and Sungadi from Tamil Nadu and Himroo weaves from Hyderabad.
Other states: Kunbi weaves from Goa, Mashru weaves and Patola from Gujarat, Himroo from Maharashtra and Garad-Koirial from West Bengal and Bandha tie and dye weaving from Sambalpur in Odisha.
??Textile in India
The manufacture and use of various forms of fine textile varieties can be traced back to the Indus Valley period.
Due to the short life of the textiles, the only evidence is the paintings, sculptures and inscriptions if any.
The images in the paintings and sculptures are seen draped in fine transparent muslin. In fact, in most paintings the fineness of the cloth is stressed by highlighting only the hem and folds of the dress.
There is clear evidence of the variety of textiles and embroidery in the Ajanta murals and miniature paintings, temple murals.
The art of weaving and dyeing cotton had been well developed, but silk weaving came later. The art was practised from the 1st century and by the 4th and 5th century, woven silk formed a major portion of exports.
Textiles were the major attraction that formed the bulk of the trade with Western and Eastern countries.
Roman documents mention the export of silk from India to Europe around the sixth century A.D.
Masulipatnam on the western coast was an important port, with traders coming in from China, Arabia and European countries like Portugal, France and England.
Textile trade was carried on in the North, with caravan loads of woven textiles reaching Moscow.
The Mughal Emperors with their flair for beauty and luxury brought in new skills which mingled with the existing art, resulting in fine artworks.