8 Years of Pradhan Mantri Jan-DhanYojana (PMJDY)
Context
Pradhan Mantri Jan DhanYojana (PMJDY) - National Mission for Financial Inclusion recently completed eight years of its implementation.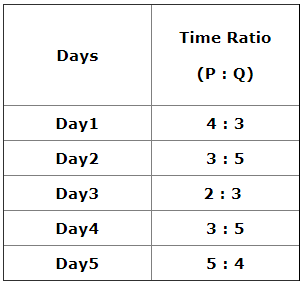 About PMJDY
Pillars of the Scheme
The scheme was launched based upon the following 6 pillars:
Universal access to banking services.
Basic savings bank accounts with overdraft facility of Rs. 10,000/- to every eligible adult.
Financial Literacy Programme– Promoting savings, use of ATMs, getting ready for credit, availing insurance and pensions, using basic mobile phones for banking.
Creation of Credit Guarantee Fund – To provide banks some guarantee against defaults.
Insurance – Accident cover up to Rs. 1,00,000 and life cover of Rs. 30,000 on account opened between 15 Aug 2014 to 31 January 2015.
Pension scheme for the unorganised sector.
Pradhan Mantri Jan-DhanYojana (PMJDY) was launched on 28th August 2014.

Prime Minister Modi first announced this scheme during his Independence Day speech on 15th August 2014.

Pradhan Mantri Jan DhanYojana (PMJDY) is National Mission for Financial Inclusion to ensure affordability in access to financial services, namely-

Banking/ Savings & Deposit Accounts
Remittance
Credit
Insurance
Pension
Basic tenets of the scheme
Banking the unbanked: Opening of basic savings bank deposit (BSBD) account with minimal paperwork, relaxed KYC, e-KYC, account opening in camp mode, zero balance & zero charges.
Securing the unsecured: Issuance of Indigenous Debit cards for cash withdrawals & payments at merchant locations, with free accident insurance coverage of Rs. 2 lakhs.
Funding the unfunded: Other financial products like micro-insurance, overdraft for consumption, micro-pension & micro-credit.
Achievements of the Scheme
Approach towards Digital Banking

Opening of online accounts
Focus has shifted from 'Every Household' to Every Unbanked Adult'.
Fixed-point Business Correspondents.
Simplified KYC / e-KYC in place of cumbersome KYC formalities.

Extension of PMJDY with New Features

RuPay Card Insurance:Free accidental insurance cover on RuPay cards increased from Rs. 1 lakh to Rs. 2 lakh for PMJDY accounts opened after 28th August 2018.
Enabling Interoperability:Through Rupay debit card or Aadhar enabled Payment System (AePS).

Enhancement in overdraft facilities

Overdraft (OD) limit doubled from Rs 5,000/- to Rs 10,000/-; OD uptoRs 2,000/- (without conditions).
Increase in upper age limit for OD from 60 to 65 years.

Jan DhanDarshak App

A mobile application,Jan DhanDarshak App was launched to provide a citizen centric platform for locating banking touch points such as bank branches, ATMs, Bank Mitras, Post Offices, etc. in the country.

Increased Financial Inclusion

Within 10 days of nationwide lockdown due to Covid-19, more than about 20 crore women PMJDY accounts were credited with ex-gratia.
Financial inclusion
Financial inclusion is the process of ensuring access to financial services and timely and adequate credit where needed by vulnerable groups such as weaker sections and low-income groups at an affordable cost
Financial Inclusion is a national priority of the Government as it is an enabler for inclusive growth.
Formalisation of Financial System

It provides an avenue for the poor to bring their savings into the formal financial system, an avenue to remit money to their families in villages besides taking them out of the clutches of the usurious money lenders.

Prevention of Leakage

DBTs via PM Jan Dhan accounts have ensured every rupee reaches its intended beneficiary and prevents systemic leakage.

Smooth DBT transactions

Close monitoring to avoid DBT failures in consultation with DBT Mission National Payment Corporation of India (NPCI),banks and various other Ministries ensures that the eligible beneficiaries receive their DBT in time.

Digital transactions

The total number of digital transactions have gone up from 978 crore in FY 2016-17 to 7,195 crore in FY 2021-22.