China joins COVAX initiative for Covid-19 vaccine distribution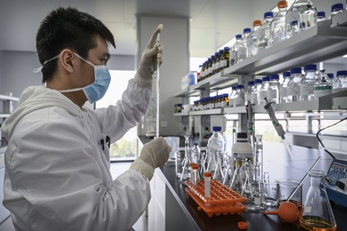 COVAX alliance: It is co-led by Gavi, the Coalition for Epidemic Preparedness Innovations (CEPI) and WHO.
Aim: To accelerate the development and manufacture of COVID-19 vaccines, and
To guarantee fair and equitable access for every country in the world.
The alliance also forms a key part of the Access to COVID-19 Tools (ACT) Accelerator.
Access to COVID-19 Tools (ACT) Accelerator is a global collaboration with the aim to accelerate the development, production, and equitable access to COVID-19 tests, treatments, and vaccines.
GAVI: is a global Vaccine Alliance created in 2000 by bringing together public and private sectors to create equal access to new and underused vaccines for children living in the world's poorest countries.
CEPI: is a global partnership between public, private, philanthropic and civil society organizations launched in Davos in 2017 to develop vaccines against emerging infectious diseases and enable equitable access to these vaccines for people during outbreaks.