Food inflation may ease faster than expected: Study
Context
According to a recent report, India's food inflation is likely to top 9 per cent in the second half of 2022 on the back of higher feedstock costs and uptick in minimum support prices.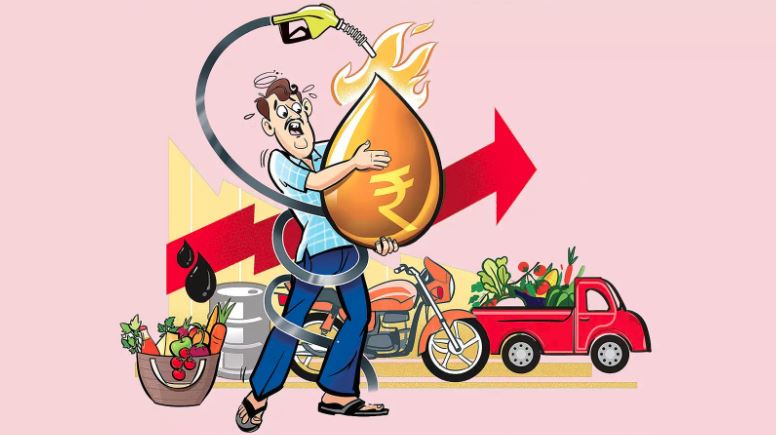 What is food inflation?
Factors contributing to inflation
High international prices

Surge in demand for high value products due to rising income and diversification of diet

High minimum support prices

Lax fiscal monetary policy

Increase in prices of key inputs
How can food inflation be tackled?
Consuming Less Meat and Dairy

:Because a large share of the world's grain goes to feeding livestock, persuading people to eat less meat and dairy could boost grain supplies dramatically.

Improving Grain Storage:I

mproving grain storage particularly in countries highly reliant on imports, and helping those countries grow more staple food at home – not the cash crops for export that have often replaced staples – could also help.

Planting a Wider Variety of Crops:

globally, planting a wider variety of crops in order to reduce dependence on just a few grains,with markets dominated by a small number of exporters, could boost food security.

Policy Shifts:

Policy Shifts in countries like Africa's new continental free trade area – could eventually allow some poorer nations to reduce their dependence on distant producers and fragile supply chains.

Investing in Climate-Smart Farming:

In addition, investing in climate-smart farming, to protect harvests as the planet warms, would help shore up global food supplies, while providing debt relief could give the poorest countries more fiscal space to manage food price fluctuations.

Step-up Domestic Production:

In short, while global food inflation is a reality, the only way to contain the effects of it getting "imported" is to step up domestic production.