One District-One Product (ODOP)
Context
The Commerce and Industry Minister has unveiled the digital version of the One District-One Product (ODOP) gift catalogue during the Export Promotion Councils and Industry Associations meeting at Vanijya Bhawan, New Delhi.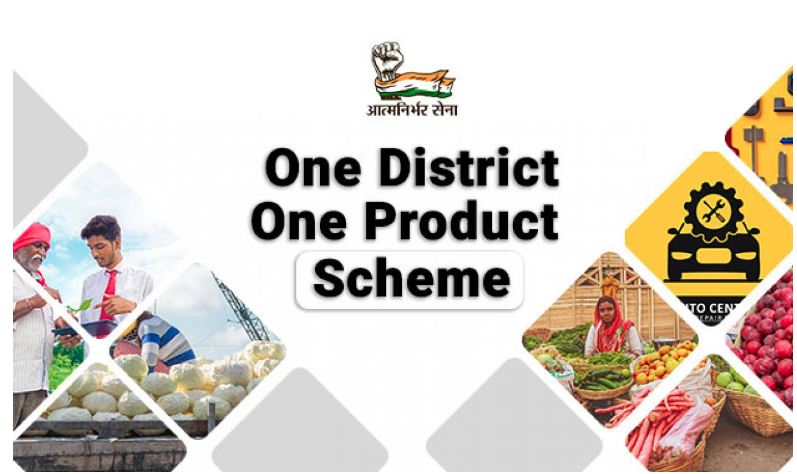 About
The ODOP gift catalogue is a step towards realizing the potential of all districts in the country and will give global recognition to the country's diverse indigenous products.

UItilizing products from the catalogue will promote a brand image for local products in the international market.

The ODOP gift catalogue includes a wide range of products like Fragrances and Oils, Indian Spirits, Home Decor products, Fabrics, and Silks and Shawls.
About One District One Product (ODOP)
One District One Product (ODOP) is an initiative that is seen as a transformational step forward towards realizing the true potential of a district, fueling economic growth and generating employment and rural entrepreneurship.

ODOP initiative is operationally merged with the 'Districts as Export Hub' initiative being implemented by DGFT, Department of Commerce, with the Department for Promotion of Industry and Internal Trade (DPIIT) as a major stakeholder.

The Department of Commerce through DGFT is engaging with State and Central Government agencies to promote the initiative of One District One Product.
Objectives
Transforming Districts into Export Hubs:

One District One Product (ODOP) scheme aims to convert each District of the country into an Export Hub by-

Identifying products with export potential in the district

Addressing bottlenecks for exporting these products

Supporting local exporters/manufacturers to scale up manufacturing, and find potential buyers outside India.

Promoting Industry and Export:

One District One Product (ODOP) initiative aims to promote the manufacturing & services industry in the District, along with promoting exports of identified products.

Generating Employment:

One of the key goals of the One District One Product (ODOP) initiative is to generate employment for the local people in the District.