NITI Aayog commemorates one-year anniversary of 'Shoonya campaign'
Context
NITI Aayog held a day-long forum to commemorate the one-year anniversary of Shoonya, India's zero pollution e-mobility campaign.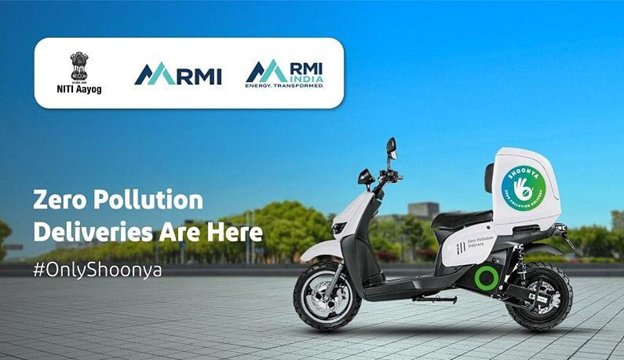 About
Shoonya is a consumer awareness campaign to reduce air pollution by promoting the use of electric vehicles (EVs) for ride-hailing and deliveries.
It is an initiative to promote zero-pollution delivery vehicles by working with consumers and industry.

The campaign has 130 industry partners, including ride-hailing, delivery and EV companies.

The campaign will promote the adoption of electric vehicles (EVs) in the urban deliveries segment and create consumer awareness about the health, environmental and economic benefits of electric vehicles.
Till April 2022, the estimated number of electric deliveries and rides completed by corporate partners via the Shoonya campaign was close to 20 million and 15 million, respectively.

This translates to a carbon dioxide emission savings of over 13,000 tonnes.
Significance
If all final-mile deliveries and rides in India were shoonya, India would be well on its way to improving air quality, reducing public health costs, enhancing energy security, and achieving its climate targets.
Potential: The electrification of the ride-hailing and delivery sector in India could mitigate close to 54 MT of CO2 emissions, 16,800 tonnes of PM emissions, and 537,000 tonnes of NOx pollution, saving roughly 5.7 lakh crore in expenditures over a year.

Shoonya campaign can lead to dramatic emission reductions in the transport sector, supporting India's five-point agenda (Panchamrit), announced at COP 26, to reduce carbon emissions and secure its 2070 climate goals.