Asia-pacific Institute of Broadcasting Development (AIBD)
Context
India's Presidency of the prestigious Asia-pacific Institute of Broadcasting Development (AIBD) has been extended for one more year.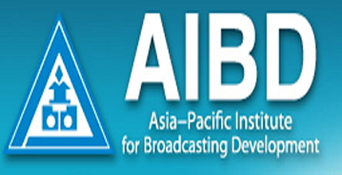 Key-highlights
The 47th AIBD Annual Gathering / 20th AIBD General Conference and Associated Meetings held in New Delhi recently.
All the participating countries and member broadcasters pledged to work together for a sustainable broadcasting environment, latest technology know-how, finest content creation, and various co-operative activities.
About Asia-pacific Institute of Broadcasting Development (AIBD)
The Asia-Pacific Institute for Broadcasting Development (AIBD) was established in 1977 under the auspices of UNESCO.
It is a unique regional inter-governmental organisation servicing countries of the United Nations Economic and Social Commission for Asia and the Pacific (UN-ESCAP) in the field of electronic media development.
The organization was formed to enhance the economic activity in Asia and the Far East and to boost economic relations between the region and other areas of the world.
Objectives
The AIBD is mandated to achieve a vibrant and cohesive electronic media environment in the Asia-Pacific region through policy and resource development.
Provide a window for regional policy makers to access information to worldwide mass media policy formulation and regulations and vice versa.
To establish inter-regional links and cooperation for media and communications development.
Secretariat
Located in Kuala Lumpur and is hosted by the Government of Malaysia.
Members
AIBD currently has 26 countries as complete members represented by 43 organizations and 52 affiliate members.
About UN-ESCAP
The UN-ESCAP is one of the five regional commissions of the UN Economic and Social Council.
It was established in 1947 to boost economic relationships between countries in Asia and the Far East as well as other regions across the globe.
It currently has 53 member states and 9 associate members, mostly from Asia and Pacific.
It also includes countries such as France, the Netherlands, the United Kingdom and the United States.