International Day of Peace
Context
International Day of Peace is organised on 21st September across the world to create peace among nations and people.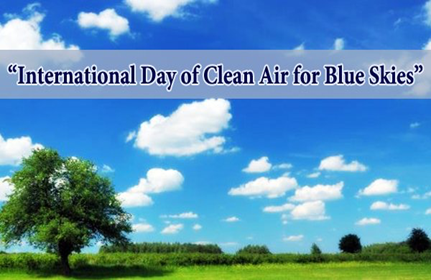 History
The International Day of Peace was established in 1981 by the United Nations General Assembly.

It was commemorated for the first time in 1982.
Before 2002, it was observed annually on the third Tuesday in September.
Following that, the group resolved to observe the International Day of Peace every year on September 21.

The major goal of designating September 21 as the International Day of Peace is to promote collaboration and the preservation of peace on a global scale.

The United National General Assembly marks the day by promoting ideals of peace among nations and people by observing non-violence and ceasefire for 24 hours.
The UN General Assembly has declared this as a day devoted to strengthening the ideals of peace, through observing 24 hours of non-violence and cease-fire.
Symbol of international peace day
The Peace Bell was donated by the United Nations Association of Japan in 1954.
It has become tradition to ring the bell twice a year:

On the first day of spring, at the Vernal Equinox.
On 21 September to celebrate the International Day for Peace.
Theme
This year's theme is "End racism. Build peace."
Theme of International Day of Peace in 2021 was "Recovering better for an equitable and sustainable world".
Significance
The day is celebrated as a period of non-violence and cease-fire.
It plays a significant role in promoting peace across the world.
The day seeks to promote a green & sustainable global economy which produces jobs, reduces emissions, and builds resilience towards climate impacts.