Broadcast Audience Research Council: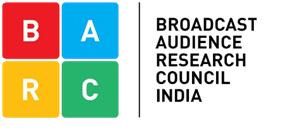 BARC has announced the suspension of audience estimates and ratings for all news channels for the next three months.
This is to improve "statistical robustness and to significantly hamper the potential attempts of infiltrating the panel home.
It is an industry body jointly owned by advertisers, ad agencies, and broadcasting companies,represented by the Indian Society of Advertisers, the Indian Broadcasting Foundation and the Advertising Agencies Association of India.
Created in 2010.
I&B Ministry notified the Policy Guidelines for Television Rating Agencies in India on January 10, 2014 and registered BARC in July 2015 under these guidelines, to carry out television ratings in India.