Lancet published Global Burden of Disease (GBD) study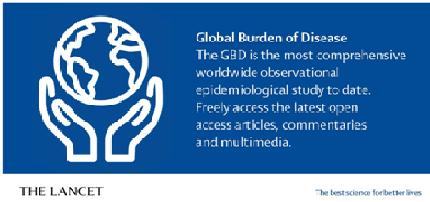 In India, air pollution and high blood pressure among top 5 risk factors for deaths in 2019: Lancet

Top five risk factors for death in India:

Air pollution (contributing to an estimated 1.67 million deaths),
high blood pressure (1.47 million),
tobacco use (1.23 million),
poor diet (1.18 million), and
High blood sugar (1.12 million).
Total Disease Burden:58% of the total disease burden is due to non-communicable diseases (NCD) — up from 29% in 199.

The leading non-communicable cause of death in India in 2019 was ischemic heart disease with 1.52 million deaths, followed by chronic obstructive pulmonary disease, stroke and diabetes.
leading risk factor for total health loss in India: child and maternal malnutrition while the second leading risk factor was air pollution.
Life Expectancy: 70.8 years in 2019 — ranging from 77.3 years in Kerala to 66.9 years in UP.