Feluda test for Covid-19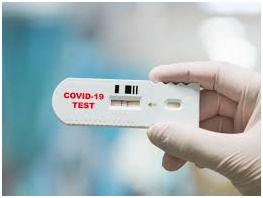 Feluda is the acronym for FNCAS9 Editor Linked Uniform Detection Assay.
It is an accurate and low-cost paper-based test strip to detect Covid-19 in less than 30 minutes.
It has been approved for commercial launch by the Drugs Controller General of India.
Developed by the Council of Scientific and Industrial Research (CSIR) and Tata Group.
It uses indigenously developed CRISPR gene-editing technology to identify and target the genetic material of SARS-CoV2, the virus that causes Covid-19.
Significance:According to CSIR, the test matches accuracy levels of RT-PCR tests.
It has a quicker turnaround time and requires less expensive equipment.
'Feluda' is also the world's first diagnostic test to deploy a specially adapted Cas9 protein to successfully detect the virus.
Verifying, please be patient.