Kasturi Cotton: India's premium Cotton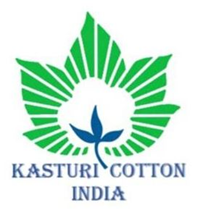 The 1st ever Brand & Logo for Indian Cotton was launched on 2nd World Cotton Day.
Launched by: Ministry of Textiles
Now India's premium Cotton would be known as 'Kasturi Cotton' in the world cotton Trade.
Cotton is one of the principal commercial crops of India.
It provides livelihood to about 6 million cotton farmers.
India is the 2nd largest cotton producer.
It is the largest consumer of cotton in the world.
A mobile app, "Cott-Ally" has been developed by Cotton Corporation of India (CCI) for providing latest news regarding condition, Crop situation and best farm practices.