Grand ICT Challenge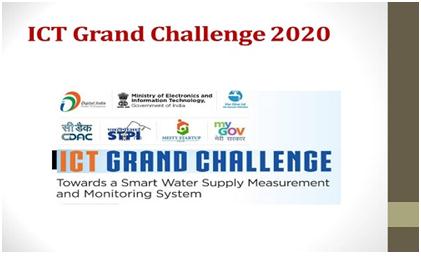 It was launched by National Jal Jeevan Missionin partnership with Ministry of Electronics & Information Technology (MeitY).
To create innovative, modular, and cost-effective solution to develop a 'Smart Water Supply Measurement and Monitoring System' to be deployed at the village level.
The mission focuses on service delivery rather than mere creation of infrastructure.
The best solution will get cash prize of Rs.50 Lakh and runner ups will get prize of Rs. 20 Lakh each.
Verifying, please be patient.