India Energy Modeling Forum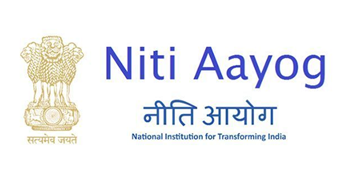 NITI Aayog Announces Governing Structure of India Energy Modelling Forum (IEMF).
The governing structure of IEMF will consist of:
An inter-ministerial committee which will be convened by NITI Aayog and headed by its CEO, and comprise senior officials from the ministries of petroleum and natural gas; power; new and renewable energy; coal; environment, forest and climate change; and department of science and technology.
This committee will review the studies/modelling activities and provide directions and new areas of research.
A steering committee: This committee will shortlist policy issues to be taken up for study and might form various taskforces depending on the specific studies/modelling exercises to be carried out.
About the India Energy Modeling Forum:Jointly launched by NITI Aayog and United States Agency for International Development (USAID) under the US–India Strategic Energy Partnership.
Composition: The forum would include knowledge partners, data agencies and concerned government ministries.
The Forum aims to:Provide a platform to examine important energy and environmental related issues;Inform decision-making process to the Indian government;Improve cooperation between modelling teams, government, and knowledge partners, funders;Facilitate exchange of ideas, ensure production of high-quality studies;Identify knowledge gaps at different levels and across different areas;Build capacity of Indian institutions.
Energy modeling or energy system modeling is the process of building computer models of energy systems in order to analyze them.
Such models often employ scenario analysis to investigate different assumptions about the technical and economic conditions at play.
Outputs may include the system feasibility, greenhouse gas emissions, cumulative financial costs, natural resource use, and energy efficiency of the system under investigation.