What was the Iran nuclear deal?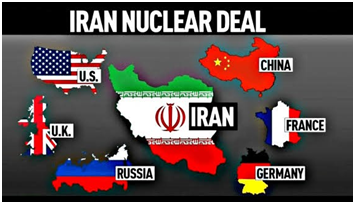 China backs Iran nuclear deal, calls for new West Asia forum.
The forum would "enhance mutual understanding through dialogue and explore political and diplomatic solutions to security issues in the West Asia".
Iran has been locked in an acrimonious relationship with Saudi Arabia, the other major West Asian power, over the war in Yemen, Iranian influence in Iraq and Saudi support for Washington's sanctions on Tehran.
Iran agreed to rein in its nuclear programme in a 2015 Nuclear deal struck with the US, UK, Russia, China, France and Germany.
Under the Joint Comprehensive Plan of Action (JCPoA) Tehran agreed to significantly cut its stores of centrifuges, enriched uranium and heavy-water, all key components for nuclear weapons.
The JCPOA established the Joint Commission, with the negotiating parties all represented, to monitor implementation of the agreement.
Why has US pulled out of the deal? Trump and opponents to the deal say it is flawed because it gives Iran access to billions of dollars but does not address Iran's support for groups the U.S. considers terrorists, like Hamas and Hezbollah.